Ever wondered how to increase your brain power naturally?
Who couldn't do with improving memory and focus, not to mention keeping a healthy brain into the later stages of life?
Although research is always on-going, peer-reviewed studies show that with right types of naturally inspired supplements you can protect your brain from the deterioration we're all at risk from as we age.
Not only that, but by choosing the right combinations, you can in fact optimize brain health to tackle debilitating problems we can all face at any age, such as stress, depression and mental fatigue.
Brain health supplements usually work by improving neurotransmitter performance. If you didn't know, a neurotransmitter is a chemical substance which is released at the end of a nerve fibre by the arrival of a nerve impulse and, by diffusing across the synapse or junction, effects the transfer of the impulse to another nerve fibre, a muscle fibre, or some other structure.
So, to get your brain fighting fit, I've put together a list of the safest and most effective brain supplement options available today. And yes, they're all vegetarians and vegan friendly.
1. DHA
Ingredients: Docosahexaenoic acid
How it works: DHA is an Omega-3 fatty acid that works to cleanse the impurities in the bloodstream, which in turn encourages brain stimulation and development, with even more profound effects in infants.
Key Benefits: DHA can also improve concentration and help with mental illnesses such as bipolar disorder, Alzheimer's disease and schizophrenia. When taken along with another Omega-3, EPA, the benefits are practically unending, and reach far beyond just positive effects on the brain. Highly, highly recommended!
2. Citicoline
Ingredients: Citicoline
How it works: Citicoline stimulates brain function via the nervous system, which in turn aids the functionality in thought processes — maintaining the ability to think clearly and remember things properly by encouraging concentration.
Key Benefits: Citicoline has been shown to be really powerful in treating Alzheimer's disease, Strokes and physical damage from head injuries. Key neurotransmitters, acetylcholine and dopamine, are stimulated from its ingestion and it's known to help protect from the harmful toxins the body can absorb from the environment.
In this way it helps to fend off the general brain deterioration we all suffer as we age. Blood flow to the head is aided through consumption of the compound and brain cell generation is strengthened, lessening the likelihood of inflammation.
3. Curcumin
Ingredients: Curcumin, found in Turmeric
How it works: Well known to be found in Turmeric, and to a lesser degree, in ginger, Curcumin targets the inflammatory pathway, at a molecular level. It therefore interacts directly with your brain to aid regeneration of brain cells and stimulate growth of new cells.
Key Benefits: Aside from the aforementioned antioxidant abilities, Curcumin increases levels of dopamine and serotonin. It therefore makes for a very effective antidepressant, as these brain chemicals stimulate blood flow and disperse residual plaques that have been linked to helping increase the likelihood of Alzheimer's disease.
>> Shop for a Turmeric supplement (with Curcumin)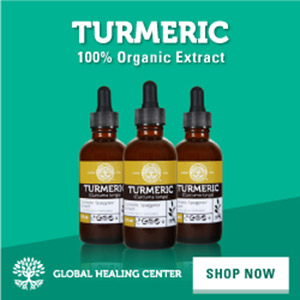 4. L-Carnitine
Ingredients: Acetyl-l-carnitine (ALC)
How it works: This supplement increases insulin sensitivity of brain cells, which crucially aid them to utilize blood glucose; the main source of sustenance for your brain.
Key Benefits: ALC helps improve memory task performance, while at the same time improving the energetic function of brain cells. Other studies show improvement in acquiring and retaining information.
5. Phosphatidylserine (PS)
Ingredients: Phosphatidylserine
How it works: In a similar manner to ALC, this supplement binds with the neurotransmitters in your brain and enables it to process glucose very efficiently. Phosphatidylserine itself, however, can also be found in cabbage and soybeans.
Key Benefits: Having been shown effective in combating Parkinson's and Alzheimer's disease in the elderly, phosphatidylserine is also said to help depression.
>> Shop for Phosphatidylserine
6. NeuroFuzion (Lithium Orotate & Zinc)
Ingredients: Lithium Oritate, Zinc, L-Dopa, Passionflower, Saffron, St John's Wort, Rhodiola Rosea
How it works: The exclusive NeuroFuzion blend is produced by the Global Healing Center. It is designed to help brain function, promote happiness, sharpen the mind, and encourage focus and mental clarity. The ingredients are combined to have a positive effect on dopamine, serotonin, norepinephrine, and other hormones and neurotransmitters
Key Benefits: Helps mood disorders, brain fog, anxiety, forgetfulness, attention problems and acts as a natural formula to help you maintain calm and balance emotional states and support normal brain function.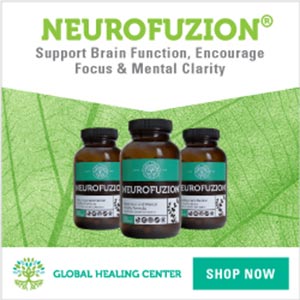 7. Alpha GPC
Ingredients: Alpha GPC (L-alpha-glycerylphosphorylcholine)
How it works: The organic component of this supplement is found in Spinach and works by protecting and repairing damaged cells. It can even improve the efficiency of communications between neurons within the brain.
Popeye was mentally strong too!
Key Benefits: Shown to be effective in mild to moderate Alzheimer's disease, prolonged use of L-alpha-glycerylphosphorylcholine will help maintain brain functionality and is shown to be a useful protection against such brain diseases.
8. Bacopa
Ingredients: Bacopa Monnieri
How it works: This non-aromatic herb element found in this supplement balances those crucial neurotransmitters dopamine, serotonin, and GABA (gamma-aminobutyric acid) levels and has been shown to limit stress by affecting the cortisol hormone present within your body.
Key Benefits: Bacopa has a soothing effect and has been used to treat stress and encourage the user's mind to relax and therefore rest and sleep better. Unsurprisingly it also has been shown to be very good at dealing with any anxiety you may experience.

9. Ginseng Fuzion
Ingredients: American Ginseng & Tienchi Ginseng Root
How it works: Ginseng Fuzion is a powerful, herbal adaptogen that promotes energy, reduce stress, and encourage overall physical and mental balance.
Key Benefits: As an adaptogen, ginseng is a natural stress fighter that supports the nervous system. It's subtle support that helps you better cope with stress and move toward equilibrium. Additionally, research conducted at the Medical School of Nantong University in China showed that ginseng offers beneficial effects on cognition.
Ginseng contains ginsenosides, which can help to calm an overactive immune response and soothe reddened and irritated tissue, according to information published in the Journal of Translational Medicine. Additionally, researchers at Vanderbilt-Ingram Cancer Center found that Ginseng was a beneficial tool for supporting quality of life.
10. Ginkgo
Ingredients: Ginkgo Balboa
How it works: Ginkgo Balboa has been used in Chinese medical practices for centuries and only in recent times have scientists begun to prove the benefits through research. It is said to alleviate cognitive decline and increase short term memory and free recall in older adults.
Key Benefits: Ginkgo shows great promise for improving short-term memory, and studies have shown it can even help with mountain climbing sickness if 240mg is taken daily for 1-5 days prior to a trip up a mountain.
11. 5-HTP
Ingredients: 5-Hydroxytryptophan
How it works:Natural levels of 5-HTP are processed through the human body and create serotonin, which is a crucial neurotransmitter for your normal brain functions.
Serotonin is regarded by science as a chemical that is responsible for maintaining mood balance, and that a deficit of serotonin leads to depression.
Key Benefits: By supplementing with 5-HTP you may increase the level of serotonin synthesis and reduce the chance of problems such as insomnia, depression and migraines.
The scientific research here is in it's infancy, hence being a little lower down on this list, yet many do report the benefits and it is certainly something worth investigating if you suffer from any of the aforementioned conditions.
12. Carnosine
Ingredients: Beta-alanine and l-histidine
How it works: Last in this list is Carnosine, which is a key nutrient that helps the body do its normal house cleaning and recovery functions, including the brain.
It does so by aiding the blood flow and allowing the antioxidants do their work. Again, research is still continuing to determine the full effects on the brain, but has shown Carnosine can "penetrate neurons and exert an antioxidant effect"
Key Benefits: As it works as an antioxidant for the brain, it also helps with your muscles and heart. The fact that it can do this is very useful in dealing with that pesky free radical balance and ensuring your chances of maintaining a healthy brain. In short, this clever little supplement will help protect your brain throughout the duration of your life.

—–
I hope you enjoyed this tour of natural supplements that can increase brain power and mental function, but please do remember that as with all health related products, always check the label for ingredients to make sure they're vegan and of course to know what dosage to take.