One big stumbling block vegans face is where to buy vegan-friendly supplements and health foods from an ethical source.
Moreover, vegans tend to be health conscious people, and therefore want organic, non GMO powders, seeds, vitamins, etc. This makes shopping on sites like Amazon and discount sites in general problematic.
You might find vegan options, but these might be using GMOs, hybrid monsanto seeds and other ingredients you don't want to put in your body, not to mention being sold among a catalogue of other non-vegan products that will make you feel uncomfortable.
For these reasons, Global Healing Center, or the Global Health Center as it's sometimes referred to, is my premier go-to place for buying all sorts of stuff, in particular B12, iodine, turmeric in liquid form and more. So let me tell you a little about this gem of a store.
About The Global Healing Center
The Global Healing Center is headed up by Dr. Edward Group DC, NP, DACBN, DCBCN, DABFM. A raw vegan himself, he previously ran a health clinic before realizing that he wanted to expand his reach on a global level to improve the health of as many people as he could.
And thus GHC was born, with a vision to provide the purest, all natural, and vegan safe supplements and cleanses available.
From a one man vision and two employees, the company now operates its own farm out of Texas, has its own manufacturing facility under the name GreenTech, and employs a bunch of cool people who have all been trained in natural health by the somewhat now legendary Dr group.
Global Healing Center Ethics
GHC owns its own farm in order to ensure it delivers on the promise of ethical products that are kind to the body and the planet. Here's a run-down on their guarantee:
We have an organic certification through CCOF and USDA
We don't use GMO or hybrid seeds
We use paramagnetic principles to enhance and energize the soil
We produce our own mulch and compost from organic debris
No toxic chemicals are allowed anywhere on the property
We use BPA-free rain collection systems for our green house
We have special wind chimes to generate beneficial harmonic frequencies for plants, animals, and soil
We neutralized negative geopathic stress from the ground using advanced techniques
NSF-certified HDPE containers and cisterns are used for safe water storage
Advanced air drying methods are used on all collected herbs
Special crystals and stones have been placed throughout the property for energetic enhancement
Impressive, huh?
What's in the Catalogue?
GHC sells 5 core categories of product, plus DVDs, books and stuff for the home:
1) Detox/Cleansing
This category includes detoxing kits for different parts of the body such as colon, kidney, and liver detox kits, and also cleansing products to rid the body of harmful organisms.
2) Health kits
The health kids include products like the mental wellness kit, which includes a range of supplements necessary to support detoxification of your body, nutritionally support your mind, and enact the lifestyle changes necessary to boost your mental wellbeing. There's also a green cleanse kit and general detox courses for those seeking to naturally treat illness as a result of bad lifestyle, like a nutritionally poor diet or alcohol abuse.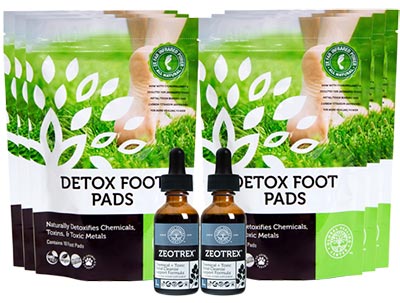 3) Supplements
Supplements range from B12 to calcium and magnesium to herbal liver support mixtures and immune system boosters. All are vegan-safe as standard.
4) Skin Care
After reading that many of the chemicals in standard skin care creams actually have the reverse effect on your skin, dehydrating it over time, I decided to treat myself to the Parfait Visage cream. It's not cheap at $60, but I'm not getting any younger! It's basically a  blend of antioxidants, natural moisturizers, and exotic botanicals that promote fresh, radiant skin. I have to say, a few people have commented that I'm "looking healthy" this week, so well worth the investment I'd say!
For those suffering with czema or acne, check out the Ozonated Olive Oil, which contains extra virgin olive oil loaded with pure oxygen for soothing swollen or irritated skin or tissue
5) Healthy Foods
From trail mix to goji berry snacks and choco crunch sprouted cookies, hand made in a raw, family-owned kitchen with only five raw ingredients, the snack section is very popular – it's not uncommon for products to sell out regularly, so you may have to wait on re-stocks of your favorites. My advice is stock up when in stock, though being so greedy this is not a good idea for me!
6) Pets
If you have a beloved dog or cat, you might treat them to one or just two products on offer in this section, particularly if they are in their twilight years. My mom has ordered the Poly-MVA for our Dotty, which is basically a blend of minerals, vitamins, and amino acids designed to boost energy production at the cellular level and supports the immune system. The family dog is not a vegan, for the record. That's another post altogether!
Product Pricing
The pricing is not cheap but it is reasonable. I always consider how long a product will last me and divide the value over the days. For example, the B12 drops I mentioned earlier that uses a blend of methylcobalamin and adenosylcobalamin, the two most bioactive forms of vitamin B-12  costs $30 for 1 fluid oz. I take 1ml every two days because I also eat fortified foods, so that works out at 50 cents a day – not bad at all! They usually have deals on multiple buys too.
No doubt you will find cheaper alternatives elsewhere, but personally I encourage other vegans, and those who care about animal welfare and the environment to use stores like GHC; because the more that do means companies like Global Healing Center will be able to offer better value to the consumer.
The reality is that GHC must incur huge costs in running their farm, researching and manufacturing new products and the rest that comes with running an independent business. It's for this very reason that most supplement and health product companies DO use toxic chemical and GMO/ non organic ingredients, because the costs are lower, presenting less risk to their bottom line.
If we support ethical stores like GHC, we will encourage others to, and hopefully, one day, such ethical products will become the normal standard everywhere.
Shipping Costs & Delivery
Of course, in addition to the price you have to factor in shipping, which is free depending on the products you buy and the country you reside in.
Free shipping applies to any order containing at least one Global Healing Center or Drucker Labs brand product with a shipping address in the United States or Canada. If the order does not qualify for free shipping, then a $2.99 rate applies to standard shipping.
If you place your order before 12PM Central Time on a business day it will ship out the same day. Any orders placed after 12PM will ship out the following business day. Standard Shipping has an estimated delivery time of 4-7 business days.
You can track your delivery online in your account details, and you'll also be emailed the information once your order is place.
Global Healing Center Return Policy
You need have no reservations when it comes to trusting GHC. They've been in operation since 1998 and have a serious reputation for good customer service. The company has an A+ business rating, and get this, offers a 180 day money back guarantee. For a product to qualify it must meet the following criteria:
Return request must be submitted within 180 days of purchase.
Free return shipping only applies to returns being shipped to us from within the U.S.
No more than one return per product per customer account.
They even pay the return shipping costs.
I've never had to return anything, but it's always comforting to know that in the event of something going wrong with my order I have this to fall back on. In my opinion it speaks volumes about a company when they are prepared to refund with no questions asked.
In Summary
As you can probably tell, I freakin' love this store. I love everything about the way the vision has blossomed into something beautiful. GHC has control over everything it produces, from the ingredients to the manufacturing process.
This gives me the utmost confidence that the products I'm buying are simultaneously benefiting my body and the planet. And that my money is being used to further research and create natural healing products that will mean people have alternatives to being hooked on prescription medication for every little ailment. The Global Healing Center has the VeganMotivation.com stamp of approval, without a doubt!