You don't eat (or are thinking about stopping) meat and dairy, you try to buy organic, you check out the ethics behind your favorite clothing brands, you avoid stores associated with sweatshops. I understand, you're trying.
What with YouTube, documentaries, and the web at large, it is becoming easier and easier to make informed and ethical choices about how you dress and what you eat, but what about what you put on your face?
Sadly, makeup might make us feel prettier but the industry has a dark side and, to make sure you don't fall foul of the abuse behind the marketing, I've devised an 8-step cruelty free makeup guide to keep in your handbag.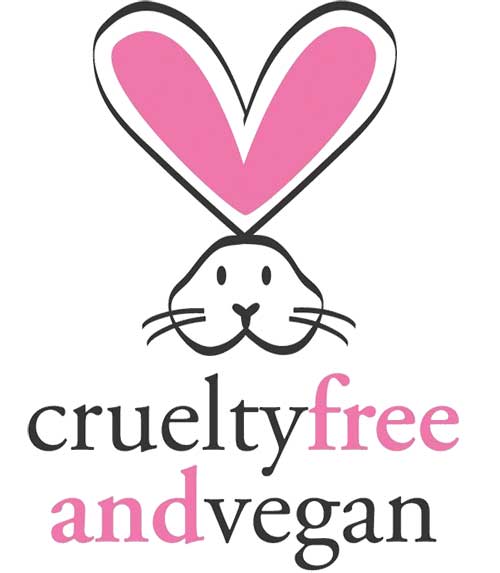 1. Know Your Makeup's Makers
You may not have known, but before you put on mascara, lipstick, eyeshadow, or even shampoo, chances are that someone else was wearing it- an animal.
The sad reality of animal testing is that between 100,000 and 200,000 animals worldwide suffer or ultimately die every year at the hands of the cosmetic industry.
These hamsters, rats, mice, guinea pigs and rabbits are used to test reaction to chemical products and are routinely killed or tortured in the process.
Animals in cosmetic labs are used to test for skin and eye irritants, which can blind, burn or maim them.
They are also used controversially in "lethal dose" tests, where an animal ingests large amounts of a test substance so scientists can determine the dosage amount that would kill a human.
After these tests are complete, most animals do not receive pain treatment and are often killed in their weakened and sick states.
Currently, scientists have compiled enough data on cosmetic ingredients to do away with animal testing altogether. The practice persists because some companies insist on producing or harvesting new ingredients, and the effects of these must be tested.
Because the movement away from animal testing is fairly recent, not many non-animal test methods exist for the testing that new ingredients require.
Though animal testing is a fairly familiar technique in the cosmetics industry, scientific limitations surrounding the results exist. An animal's reaction to a product might be vastly different than a human's.
In addition, most animal tests were created in the 1930s, while incomplete understanding of toxicity and its variable results on differing species was rife.
Fortunately, the movement to produce cosmetics without the cruelty of animal testing is underway. Some steps manufacturers can take include using known and safe ingredients, and using advanced non-animal safety tests. Companies that do so are generally labeled 'cruelty-free.'
2. Watch Out for "Secret" Ingredients
Even if you pledge to stop using makeup that has been made by companies who test on animals, it's also important to realize what's actually in your makeup.
Many products contain animal byproducts that have been obtained unethically at the expense of the animal. Some may even turn your stomach.
I'm betting you've got a great red lipstick somewhere in your makeup bag. I know, it really makes a statement.
But ever wonder what exactly gives it that color? Chances are it's cochineal dye (sometimes called carmine), which is made from crushed cochineal beetles. Crushed. Beetles.
How about your mascara? In order to make your lashes shimmer, many companies use guanine- crushed fish scales- to boost light diffusion in their makeup products.
Many products like lipstick, bases, foundations and eye shadow boast tallow as a primary ingredient. Tallow is animal fat that is produced after the carcass of a dead animal is boiled.
Gelatin is similar, though it is the actual boiled animal parts (think ligaments, bones, skin, tendons), and is used for gel like cosmetics and nail care.
Squalene- obtained from shark livers- is commonly added to eye and lip makeup.
Like to smell nice?
Many perfumes contain ambergris, derived from the oil of whale stomachs, and estrogen or estradiol, which is obtained through the urine of pregnant horses.
Perhaps the most nauseating is lanolin, a commonly used product in lipsticks and makeup removers.
Lanolin is the grease that comes off of the hair of a wool bearing mammal (think sheep). Lanolin is what gives lipstick it's thick, greasy consistency. This lovely product has most likely been near or around your mouth, so I'm betting your interest in animal-free products is now piqued!

3. Say Goodbye to Cruelty Free Brands!
By now, I bet you're rifling through your makeup bags, trying to find traces of sheep grease or shark liver in your favorite foundation or worrying about the ethical trail of your favorite company.
Never fear! I've done the research for you. Listed below are common cosmetic companies who test on animals.
NON Cruelty Free Cosmetic Brands
Johnson & Johnson

Unilever

Revlon/Almay

Estee Lauder

Aveeno

Axe

Bausch + Lomb

Benefit Cosmetics

Bliss

Boscia

Bumble and Bumble

Calvin Klein Cosmetics

Caress

Chapstick

Clean & Clear

Clinique

Coach

Coppertone

Crest

Degree

Dial

Dior

Dolce & Gabbana

Dove

Downy

Febreze

Garnier

Glade

Head & Shoulders

Herbal Essences

Jo Malone

K.Y.

Kiehl's

L'Occitane

L'Oreal 

La Mer

Lancome

LaRoche Posay

Listerine

Makeup Forever

Mary Kay

Maybelline

Neutrogena

Nivea

Olay

Old Spice

Origins

Pantene

Ponds

ROC

Rogaine

Sephora

Shiseido

St. Ives

Stila

Suave

Tide

Tresemme

Vaseline

Vichy

Victoria's Secret

Vidal Sassoon
There's a complete and comprehensive list here.
4. Spend Your Cash with a Clear Conscience
If you've realized that the majority of your products are created by companies that use animal products or that exploit them, there's a way to beautify without breaking your ethics.
Here are some fantastic companies that steer clear of animal use in the lab.
Cruelty Free Cosmetic Brands
100% Pure

Abercrombie & Fitch

Active Concepts

Aesthetica

Alba Botanical

Alchemy Oils

Anastasia Beverly Hills

Andalou Naturals

Aveda

BareFace

Bath & Body Works

Better Botanicals

Caswell-Massey

Conair

Physicians Formula

Shea Moisture

Yes to Carrots.
There are hundreds more. Check them out here- if they're marked with a V symbol (vegan), they don't use any animal products.
5. On a Budget? Try These…
Vegan Cuts Cruelty Free Makeup
Departing from name-brand products (many of which are unethically made) can leave some feeling a little lost in their local makeup aisle.
If you want to buy products not tested on animals or even completely vegan makeup, there are many cost effective routes you can take.  
Specialist brands like Vegan Cuts have an abundance of ethical, animal-free products available, and they also have an amazing little section devoted to discounts. Who doesn't love a good discount, especially now that the holidays are upon us?
Check out this store page if you're interested in high quality cosmetics. You can shop by discount if you want top stuff for low prices.
And you want make-up delivered to your door on a monthly basis, grab the subscription and never worry about buying makeup tested on animals again.
Vegan Cuts is also a great resource for kickstarting your journey into the world of ethically made products, food and other items, and is especially great for gift giving.
Cruelty Free Makeup on Amazon
Good old Amazon strikes again with loads of options for cruelty free makeup  –brushes, foundations, eye shadows, facial washes and creams, you name it.
They will all be cruelty free brands, usually deeply discounted, and always heavily reviewed. You can even specify if you'd like your makeup to be animal-free by creating another search for "vegan cosmetics."


Rest assured, you'll end up with some great products that you'll feel good in and about.
6. Venture into the world of DIY Makeup
DIY makeup can seem scary and time consuming, but it doesn't have to be. Often, homegrown solutions work just as well for the fraction of the cost and more natural ingredients.
Here are some simple swaps that you can use to make sure your makeup is ethical (and all natural):
Ditch the makeup remover and use coconut oil instead! Any kind will work, but I like to use cold pressed and refined.

Tighten and plump your skin with a mixture of corn starch and carrot juice. Try this for three days in a row.

Darken your brows with a homemade mixture of castor oil, charcoal powder and cocoa powder. Simple!

Use slices of raw potatoes on your under eye area for 20 minutes to reduce dark circles.
7. Use These Apps to Help You Shop
If you're anything like me, a trip to the drug store makeup aisle is completely overwhelming.
There are simply too many products to choose from that finding one that is cruelty free and/or vegan can be difficult if you're without resources. Luckily, you don't have to be!
During a makeup run, I whip out my phone and use a couple of apps to determine whether or not my makeup choice is the ethical one.
The first is by the Environmental Working Group (EWG). In addition to showing whether or not the product was made by a company that rejects animal testing, the app also shows potentially harmful chemicals in each product- a total win-win.
BunnyFree allows a user to search a company name and determine whether or not it supports and uses animal testing.
Animal-Free is an app database of commonly used animal derived cosmetic ingredients. If you're unsure about a certain word on the label of your favorite cream, just look it up!
8. Knowledge is Power, So Share It!
Horrified by what you've learned about makeup and animal testing?
Then share this article with your beautiful friends.
Buying new products that are ethically produced is neither hard nor expensive. The only way to encourage cosmetic companies to leave animal testing in the dust is to stop supporting them.
Instead, consider spending your money on ethical, affordable and beautiful products. The animals will thank you!