Oh! What to do with those leftover vegetables. Another day and they'll have gone off.
Don't waste them!
Whip up this delicious vegetable soup with the veggies you have in your fridge at the end of the week. This recipe is based on what I had left last week, but feel free to replace the ingredients with whatever you have or, follow along with mine on any day of the week you like.
Ingredients:
500 ml vegetable broth (made from vegan stock powder)
1 tablespoon yeast extract mixed with 500 ml hot water
Directions:
1. Wash and peel potato, carrots and parsnip.
2. Chop into small pieces and place into a large saucepan.
3. Chop cabbage, onion and green beans and add to the pan.
4. Mix tablespoon of yeast extract into a measuring jug containing 500 ml of hot water.
5. Mix vegan stock powder into a measuring jug containing 500 ml of hot water to make the broth.
6. Add bay leaves, vegetable broth and yeast extract mixture to pan and stir so all vegetables are covered.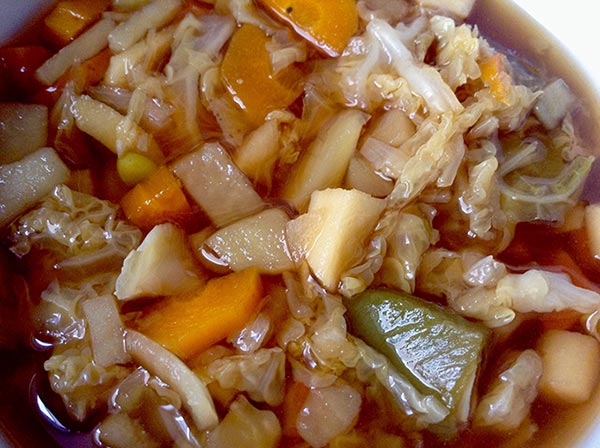 7. Add any other seasonings to taste such as black pepper or chopped herbs.
8. Cover and simmer for 30 minutes.
9. Serve hot and add black pepper or fresh herbs to taste.