Last week I created yummy new vegan recipe, in which I blend some organic vegetables from my garden to create a delicious eggplant dinner.
But before you get cooking, here's a quick rundown of the nutritional benefits of eggplant.
While generally thought of as a vegetable, eggplant is actually a fruit, though it's not sweet to taste, usually. Eggplant is not only a versatile food for concocting great recipes, but also a very healthy fruit that provides prevention from some of the more serious modern illnesses.
First up, it's a great source of fiber and vitamin B1, and on a secondary level it's a good source of B6, niacin, folate, vitamin k and potassium. It also contains certain essential phytonutrients, which nourish the brain and improve blood circulation. But what most people don't realise is that these particular nutrients are contained with the skin of the eggplant, and therefore lost when the skin is charred or discarded.
Modern science has proven that eggplant plays a role in lowering cholesterol, and because eggplants are high in bioflavonoids, they are said to control high blood pressure and relieve stress.
But the super powers don't stop there!
Modern research also suggests that eggplants may play a role in controlling and managing diabetes, due to the high fiber and low soluble carbohydrate content of the fruit.
So without further ado, here's the recipe.
Enjoy!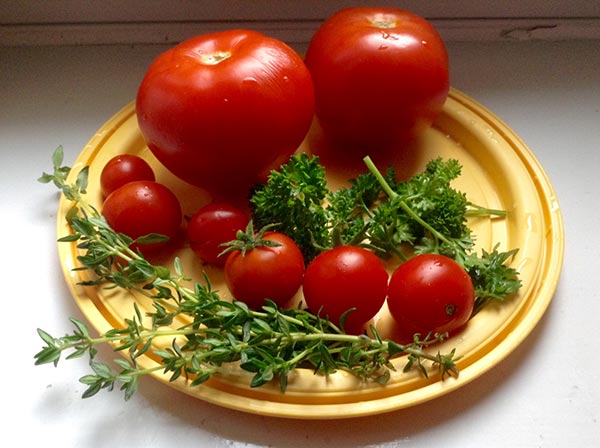 Ingredients:
5 small leeks (or 2 large)
2 tablespoons fresh herbs, chopped (thyme, chives, parsley)
1 cup chopped fresh tomatoes
Cooking Directions:
1. Preheat oven to 200 degrees C.
2. Cut eggplant in half lengthwise and scoop out the pulp with a spoon. Chop the pulp into small pieces and set the shells aside. Chop onion, celery, green pepper and leeks.
3. Heat olive oil in a large saucepan. Add eggplant pulp and other chopped vegetables and sauté until vegetables are tender. Stir in fresh tomatoes, wheat germ and fresh herbs. Add salt and pepper to taste.
4. Remove from heat.
5. Place eggplant shells on a lightly oiled baking dish.
6. Using a large spoon, add the vegetable mixture to each of the eggplant shells. Garnish with chopped sun dried tomatoes.
7. Bake for 30 minutes until shells are tender and vegetables are crispy on top. If you have any extra mixture, stir it into some pasta and make a side dish.