Who doesn't like potato wedges? Whether the football's on, you're having a girl's night in or you damn well just fancy some wedges, you're going to love this easy recipe.
The great thing about oven wedges is that they're a healthy indulgence that pretty much go with anything else you can muster up in the kitchen. Try coupling these wedges with a vegan burger, a salad or some tasty veggies like mushrooms, kale and spinach.
Enjoy!
Ingredients:
12 small organic potatoes, washed and scrubbed
2 tablespoons of your own powder seasoning blend (mine is a mixture of paprika, coriander, hickory smoke, cumin, chilli, pepper, garlic, parsley, nutmeg and onion)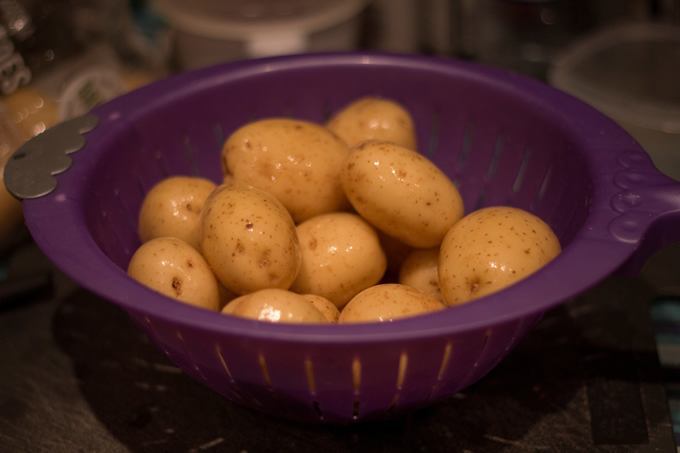 Cooking Directions:
1. Preheat oven to 400 F.
2. Cut the potatoes into wedges. Put the wedges into a pot and add enough cold water to cover the all the potatoes. Add a few shakes of salt and bring the water to a boil until potatoes start to soften.
3. Meanwhile drizzle some olive oil on a large baking pan.
4. Drain the potatoes and tip them into the baking pan. Drizzle some more olive oil on top and toss with a wooden spoon or spatula until wedges are coated in oil.
5. Add your seasoning blend and salt and pepper to taste. Spread wedges into a single layer on the baking pan, ensuring that all pieces are covered evenly.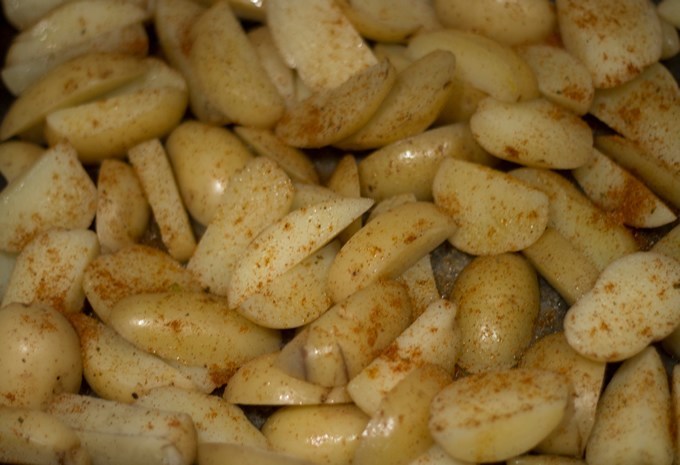 6. Bake in oven for 25-30 minutes until brown and crispy, turning with a spatula after half the time. Baking time can vary depending on the thickness of the wedges and how soft they are after parboiling.
7. Serve hot as a tasty side dish to your vegan burger. You can try this with all types potatoes too – sweet, white, large or small.