These vegan Plum Bars are yumtastic as a breakfast option, great as an addition to kids' lunch boxes, and as a simple after dinner treat.
Before we get started, here's a quick lowdown on how awesome plums are…
Plums belong to the Prunus genus of plants and are relatives of the peach, nectarine and almond. They are all considered "drupes," fruits that have a hard stone pit surrounding their seeds.
One medium-sized fresh plum contains 113 mg of potassium, which helps manage high blood pressure and reduce risk of stroke. If that isn't enough to get you making these bars, according to the Dieticians of Canada, plums rank low on the glycemic index, which means they can help you control your blood sugar and reduce the risk of type 2 diabetes.
Plums are also a very good source of vitamin C, and a good source of vitamin K. And lastly, a plum contains roughly  one gram of fibre, so eating them regularly will keep you, errm, nice and regular 🙂
Enjoy!
Ingredients:
1/2 cup toasted soya bran
1/2 cup chopped vegan chocolate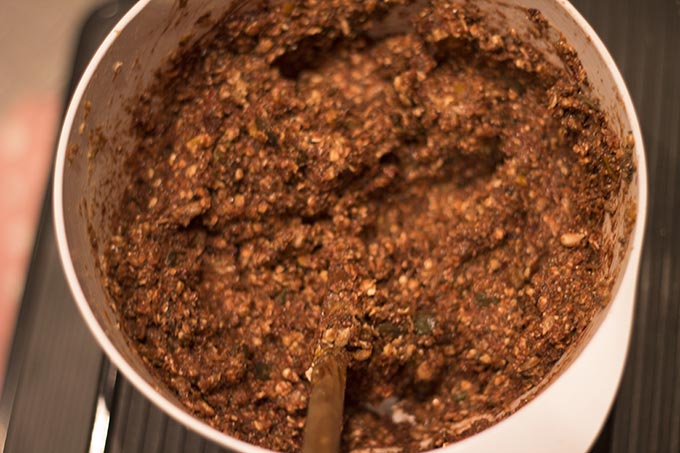 Cooking Directions:
1. Preheat oven to 150 degrees C.
2. Add plums, brown sugar, water and cinnamon to a pot and cook on low heat for 20 minutes or until fruit is soft. Remove from heat.
3. In a large bowl add oats, wheat bran and seeds. Stir in plum sauce and mix with wooden spoon until blended. Stir in chocolate pieces.
4. Pour into a silicone baking pan or muffin cups and bake for 30 minutes or until golden on top.
5. Cool down before cutting into bars for serving and storing.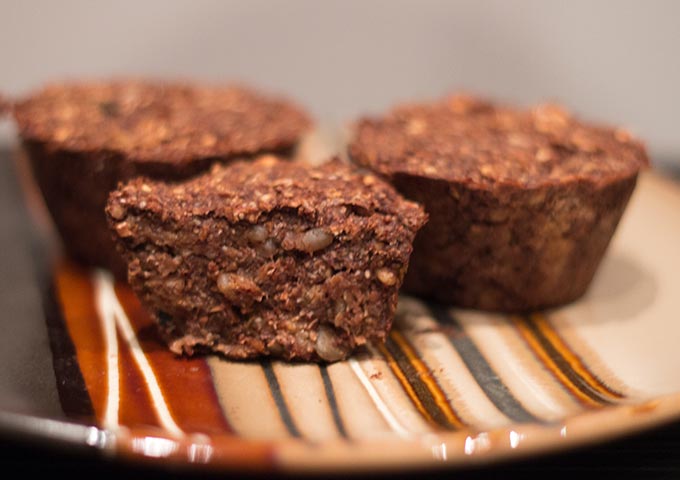 Cool tip: These plum bars are great for breakfast with soya yogurt, or to take with you for a snack before or after a workout.