With the winter wind still biting at your fingers, toes, nose and ears, there's nothing like a bowl of hot soup to warm your insides and defrost your bones. This warming vegan winter soup is perfect for a cold winter's night or as a healthy packed lunch option for work or a long journey.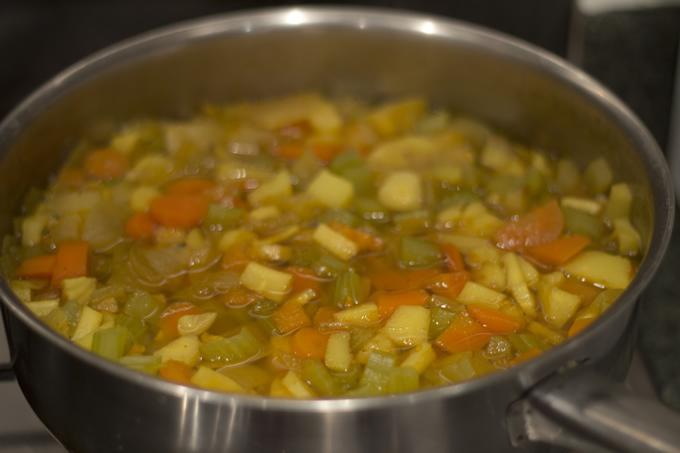 Ingredients:
Serves 4.
2 tablespoons olive oil
3 parsnips, washed, peeled and chopped
3 stalks celery, washed and chopped
1 medium onion (red or white), peeled and chopped
2 garlic cloves, peeled and chopped
3 -4 medium carrots, washed, peeled and chopped
900 ml vegetable broth
1/2 teaspoon turmeric
ground black pepper
dash of mixed herbs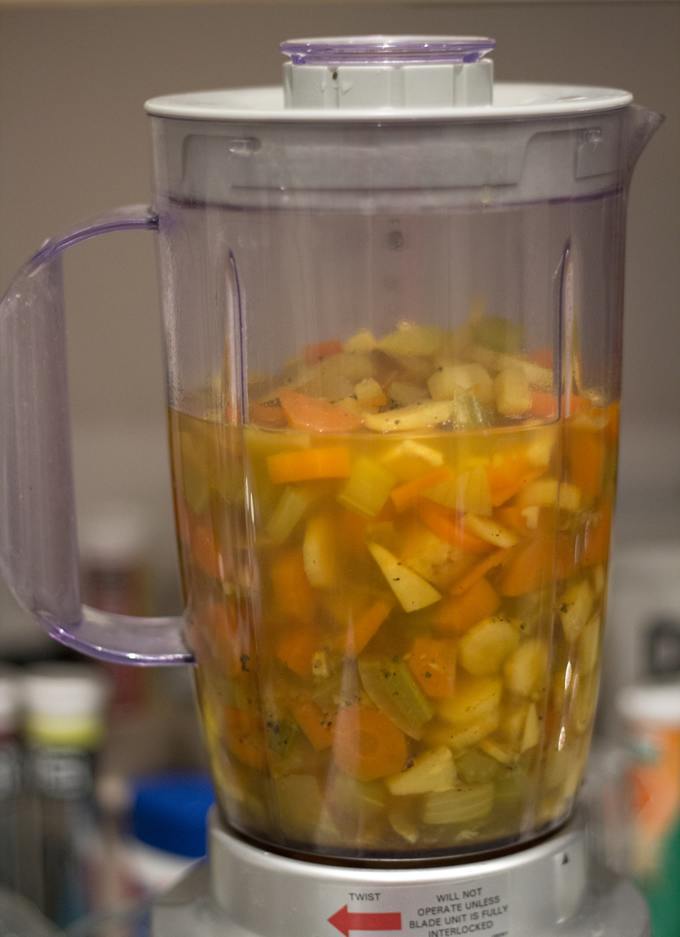 Cooking Directions:
1. Heat oil in a large saucepan. Add vegetables and stir with a spoon, tossing to coat everything in oil.
2. Pour broth over vegetables and bring to a boil. Stir in turmeric. Cover and cook on low heat for at least 20 minutes until vegetables are tender. Add a few twists of ground black pepper and dash of mixed herbs to taste.
3. Remove from heat and pour contents of the pan into a blender. Liquidise until smooth.
4. Pour into bowls or thermos.
5. May be stored in the refrigerator for 6 days.