High quality Oregano Oil like Oregatrex is a contender for one of the best naturally derived supplements in the world. Extracted from the oregano herb, it is bursting with free-radical-destroying antioxidants.
The benefits are well documented by science too. Studies show that oregano oil offers numerous health benefits and is a potent force in combating infections and harmful organisms and aging.
So let's take a look at what just one spoonful of oregano oil a day could do for your body.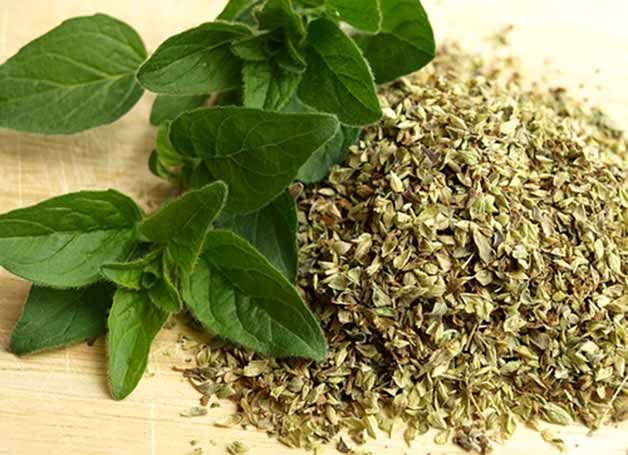 1. Fight off Infections
A study from the United States Department of Agriculture reported that oregano oil is effective in fighting germs like Salmonella and E. coli. As did this study here.
These findings were backed up by scientists at the Department of Physiology & Biophysics at Georgetown University Medical Center, who went as far as to say this:
New, safe agents are needed to … overcome harmful organism infections. Based on our previous experience and that of others, we postulated that herbal essential oils, such as those of origanum (oregano oil)…offer such possibilities."
2. Improve Your Digestion
Good health begins in the gut, which mean good digestion is a must. Oregano oil is renowned for stimulating the flow of bile into the digestive organs. This enhances the digestive process and helps prevent blockages and build up that can cause harmful bacteria build up.
3. Double Your Protection Against Harmful Organisms
Those who eat meat are always at risk of harmful organisms entering the body, as are those who drink dirty water, which we are all subject to at one time or another. This can cause harmful organisms to remain in the body over time and cause ill health.
Oregano oil can assist in eliminating these unwanted visitors. One study proved the link between oregano oil and combating harmful organisms and suggested that taking 600 mg of oregano oil could tackle these harmful organisms.

4. A Secondary Source of Essential Nutrients
Oregano oil contains plenty of vital nutrients, including magnesium, zinc, and vitamins C and E. The blueprint doesn't stop there though.  Oregano oil is rich in calcium, potassium, iron, copper, manganese, and niacin. It is not a substitute for eating vegetables and fruits, but it can certainly act as a top up to your daily intake.
5. Prevent Thrush
Oregano oil is said to have anti-fungal properties: Some studies have shown that in lab cultures, oregano oil puts up a strong fight against Candida albicans, the bacteria that causes the fungal infection candida (commonly known as Thrush). Thrush is an infection of the mouth, and can occur in other parts of the body as well, causing diaper rash in infants or vaginal yeast infections in women.
6. Slow the Aging Process
Who doesn't want to combat the signs of aging? Well, we know that aging is largely the effect of oxidation and free radicals, which is why antioxidants like Oregano oil are so effective. A supplement like Oregatrex can help in the defense against aging-accelerators.
7. Fight Skin Conditions
Oregano oil is helpful for skin conditions like cold sores, muscle aches, nail fungus, joint pain, and dandruff. People sometimes dilute it it with a carrier oil like jojoba, sweet almond, or grapeseed, at 10 to 12 drops oregano oil per ounce of the other oil. Just a quick warning though; don't use oregano oil on broken or sensitive skin, as it can irritate.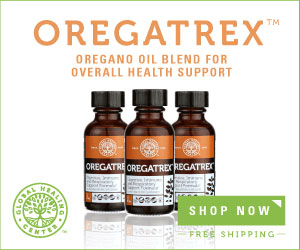 8. Improve Your Menstrual Cycle (Women)
Oregano oil is one of the best natural remedies for irregular periods and combating negative menopausal effects. Its nutrient makeup may support regular menstruation and help combat uncomfortable experiences.
9. Reduce Allergy Symptoms & Environmental Sensitivities
If you suffer from allergies like hay fever and sensitivities to the environment such as fumes, oregano oil could be the soothing solution you need. For some people Oregano oil produces a sedating effect on the hypersensitivity of allergies, which brings much-needed relief. This is a blessing for those who want to avoid prescription medication and the associated side effects.
10. Ease Discomfort & Tension in the Body
Topical use of Oregano oil has been a way of curing aches and pains in the body for more than a century, with the idea being that it seeps deep inside the skin to relieve soreness and muscle discomfort. With Oregatrex you can create a 50/50 mixture with organic olive oil and apply to the affected area for relief. This is a great solution for those suffering from sore muscles, backaches and sports injuries.
11. Aid Weight Loss
Oregano oil is not only a natural immune booster but fights against unwanted body fat. Its main active ingredient, carvacrol, is said to modulate genes and reduce irritation in white adipose tissue. Controlled studies show that carvacrol stops weight gain and even lowers levels of HDL (bad) cholesterol and triglycerides (the major form of fat stored by the body) in the blood.
12. Fight off the Common Cold
It isn't a cure for a common cold but Oregano oil can add a layer of protection to your immune system. When you start to feel a cold coming on, place 3-6 drops into an empty capsule (capsules are provided with Oregatrex) and take 2-3 times daily before meals. A 5-10 day routine is reported to fight off the cold fast and dramatically reduce symptoms.
Supplementing with Oregatrex
Oregano oil offers an array of benefits, but it's important to make sure you buy a vegan brand of the highest quality ingredients. Oregatrex meets USDA National Organic Program standards, and is suitable for vegans and vegetarians.
It consists of the following cold-pressed laboratory grade formula ingredients:
Organic Mediterranean Oregano Oil
As highlighted above, this is nature's body cleanser. Toxic to harmful organisms and rich in calcium, magnesium, zinc, iron, potassium, copper, boron, manganese, vitamins A and C, and niacin, it is an amazing gift of Mother Nature.
Organic Extra Virgin Cold-Pressed Olive Oil
Olive oil offers many of the health benefits of olives, including antioxidants, monounsaturated fat, and beneficial fatty acids.
Organic Peppermint Oil
Peppermint extract compliments the Oregano oil because it is resistant to some harmful organisms.
Cayenne Oil
Cayenne pepper, like Olive oil is high in antioxidants and toxic to harmful organisms, helping to cleanse the body.

How to Take Oregatrex
Place 6 drops in one of the vegan/vegetarian capsules provided. Take at the beginning of meal, up to 2-3 times daily. Up the does if you feel a cold coming on or that your immune system is low.
"I believe oregano oil is one of the greatest healing agents known to man and I've used it for years to enhance my own health and that of my patients. Because it's so effective, I wanted to create a product that was organically sourced and vegetarian and vegan-friendly. When looking for the best source of oregano, I discovered that oregano grown high atop the Turkish mountain area contains the highest levels of the active ingredient, carvacrol. Combining it with organic peppermint, cayenne, and virgin olive oil results in a strong, effective product like no other."-Dr. Edward F. Group III, DC, NP
Pricing
$24.95
1 fluid oz. and includes 90-100 empty vegetarian capsules for easy serving
Free Shipping anywhere in the U.S. or Canada.
Oregatrex in Summary
Oregatrex is a concentrated blend of organic oregano oil, organic peppermint, cayenne oil, and an organic virgin olive oil base. It contains a minimum 80% carvacrol (300% higher than standard oregano oil supplements), which as discussed previously is effective in aiding weight loss.
Oregatrex is effective at resisting harmful organisms, it also supports digestive health, boost the immune system, promotes joint and muscle flexibility and strengthens respiratory health!