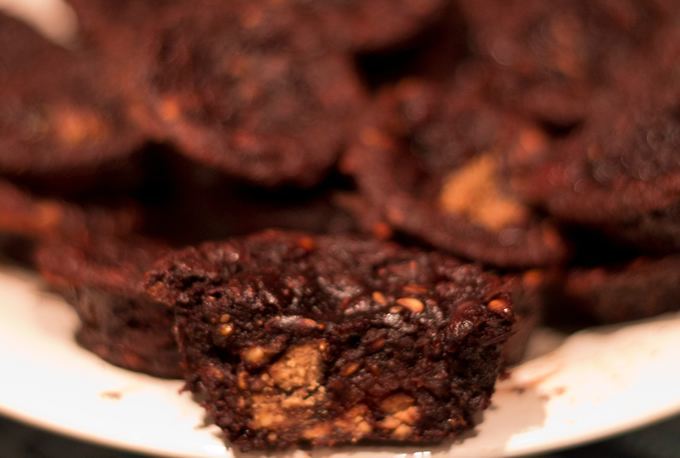 We've had a fair few requests for more dessert recipes, so I figured it was time to unleash my Fudgy Vegan Chocolate Brownies. Bear in mind that these also make for an effective re-energizing snack, for times when you've had to skip a meal or need some extra power for the gym.
Once you've got the ingredients on your worktop, it only takes approximately 20-30 minutes to get your mixture down, and then another 20 to bake your vegan brownies before they're ready to stand.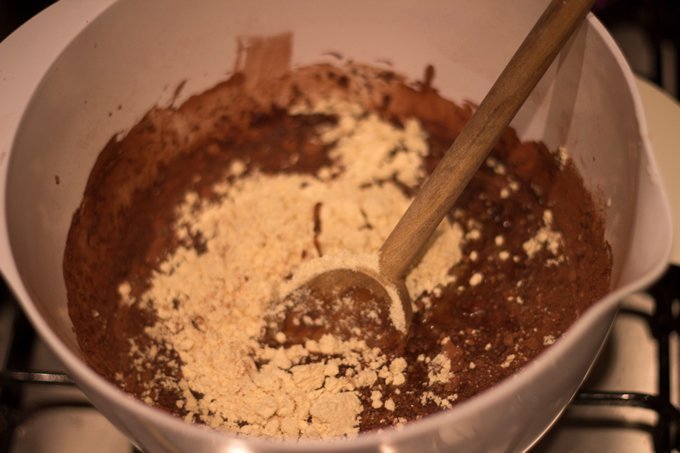 Ingredients
2 tsp baking soda mixed with 2 tablespoons warm water
2 tablespoons cornstarch mixed with 2 tablespoons water
Preheat oven to 180 degrees C.

Directions:
1. Mash bananas in a bowl.
2. Add chia seeds, maple syrup and 1/8 cup water.
3. Mix with a wooden spoon.
4. Stir in baking soda/water and cornstarch/water mixtures.
5. These act as egg substitutes for leavening and binding.
6. Add soya flour and mix with wooden spoon until smooth and blended.
7. Stir in chocolate chips.
8. Scoop batter into silicone muffin cups.
10. If you wish to add peanut butter, add 1 teaspoon of peanut butter to each brownie and swirl it into the batter with a fork.
11. Bake for 20 minutes. Cool before removing from pan.