1. Los Angeles
The city of Angels is arguably the most vegan friendly city in the world. Sunny Los Angeles is a mecca for plant based food and has proven itself as one of the foremost destinations for vegan fare in the United States.
Within a 15 mile radius, LA has over 500 listings for vegan restaurants – the most of any US city – this includes everything from Donut Fiend to the upscale favorite, Crossroads. Note that San Diego, LA's cousin, is also a major contributor to the California vegan scene.
2. London
When considering food in the UK, fish and chips might be the first dish that comes to mind, but London has redoubled its efforts to court vegans and vegetarians in recent years.
The city now boasts a burgeoning vegan scene that includes everything from 222 VeggieVegan to Temple of Seitan- London's first 'vegan fried chicken' joint. It's safe to say that London's multiculturalism will make it a leader in the vegan food scene in coming years.
3. Chiang Mai
Thailand's 'jewel of the North' is also quite well known for satisfying vegan travelers' palates. The tiny 'old city' is packed with vegan and vegetarian options that are served up, Thai-style, from some of the freshest produce.
From the delicious dishes at May Kaidee's to the fun, creative western fare at Taste From Heaven, you're bound to find something nutritious and delicious in this Thai city.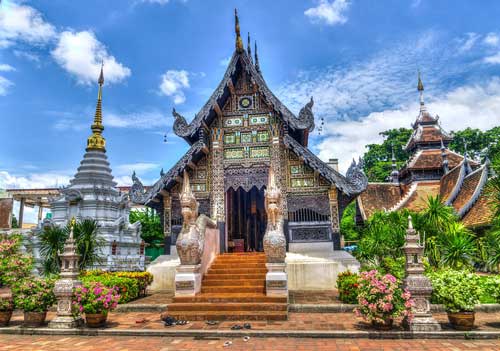 4. New York City
The Big Apple is quickly becoming a haven for veg heads as it's repertoire of vegan restaurants grows to well over 100. If you're visiting NYC, be sure to check out Candle 79 for fine vegan dining, Dun-well Doughnuts for a host of sweet treats and ByChloe- a favorite for vegan fast food.
The best part about the NYC vegan scene? It's so multicultural, you never have to travel more than a few blocks for a delicious taste from another country.
5. Singapore
With over 100 listings on Happy Cow for vegan and vegetarian restaurants, Singapore is quickly becoming one of the most welcoming cities in Asia for vegans and vegetarians alike- not to mention one of the most sustainable. Check out this cool and futuristic city while chowing down on the food of the future at the Genesis Vegan Restaurant, Afterglow or Undressed Salad Bar.
6. Berlin
The German capital is home to its very own, entirely vegan supermarket chain- Veganz. Besides this, the city is chock full of over 50 vegan restaurants, all within walking distance of each other. Berlin's array of vegan restaurants have revolutionized typical German food: craving kebab? Look no further than Voner. How about a ham and cheese croissant? Be sure to check out Chaostheorie!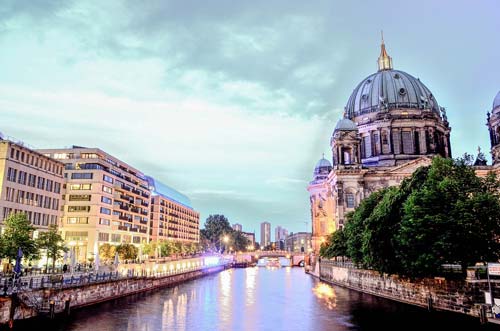 7. Hong Kong
While you may not consider Chinese food to be particularly vegan friendly, the small area of Hong Kong boasts over 30 vegan restaurants on HappyCow. Planning a trip to this beautiful city? Fuel your hikes up Hong Kong's legendary hills at its best restaurants: LockCha Tea House (for all of your Dim Sum desires), Sangeetha vegetarian and Pure Veggie House.
8. San Francisco
If you know anything about San Francisco, it's that this California city is where progress meets health meets the outdoors. SanFran is packed with plenty of healthy (and not so healthy) options for vegans and vegetarians alike. You'll be able to find vegan fast food at NoNo Burger, but if you're craving an abundance of Raw confections, the City by the Bay has that as well. You can't leave until you've tested some tried and true favorites, like the menu at Gracias Madre.
9. Turin
Ever heard of a vegetarian city? I hadn't either until I heard of mayor Chiara Appendino's plan for this Italian city. Committed to teaching local residents and all Italians about the benefits of eating a plant based diet, Mayor Appendino has cited A Tutto Vapore and Agriturismo Ai Guiet as the most popular choices for authentic- yet vegan- Italian fare.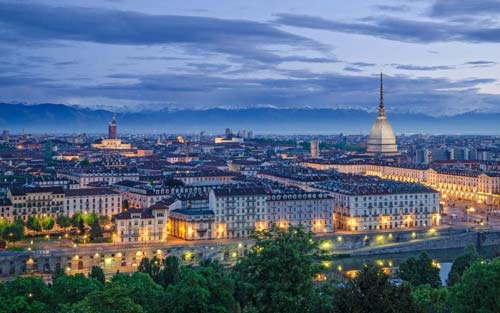 10. Toronto
Which northern city hosts Canada's first ever no-meat butcher and the largest vegan food festival in all of North America? That's right- Toronto, Canada is one of the most vegan friendly locations you can find with 38 vegan eateries. Looking to balance your vegan ice cream and coconut bacon with some health food? Toronto's got it all: check out Cosmic Treats, Hogtown Vegan and Fresh.
11. Bangkok
While it may be hard to find vegan street food in Thailand's largest city, keep an eye out for Khanom Khrok- a tiny (but delicious) coconut pancake made from rice flour. Once you've eaten your fill, head over to either one of Bangkok's 40 vegan restaurants. The Bonita Cafe and Social Club or Veganerie both serve up some serious vegan eats in the bustling neighborhoods of Bangkok.
Check out the Vegan Thailand Facebook page if you're visiting.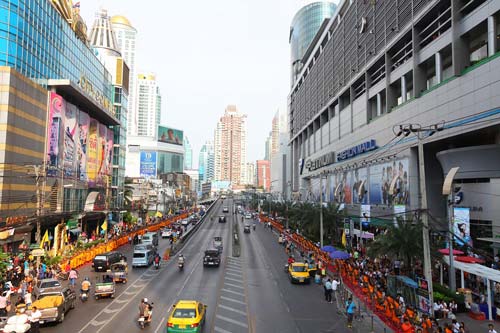 12. Melbourne
It seems that those who live in Melbourne (12.7%, to be exact) are increasingly eating much less meat. This growing percentage may be based on the fantastic array of vegan and vegetarian eats that surrounds this sunny Australian city. Got a craving for some ceviche? Look no further than Smith and Daughters. While you're at it, check out Red Sparrow for a delicious, cruelty free pizza.
13. Taipei
Are you a vegan buffet lover? Then Taipei, Taiwan will be your city of choice. With a variety of vegan and vegetarian restaurants (approximately 30) that serve up a wide (and delicious) selection of mock meats, Taipei also has some of the most affordable veg fare on this list. Like Berlin, Taipei is home to an all-vegan market: iVegan. Check out the Keelung Night Market and Vegan Heaven for additional treats!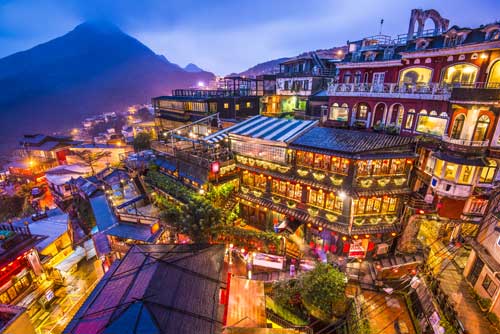 14. Bangalore
Though vegetarianism is popular in India, finding a meal that is entirely plant based is a bit of a challenge due to the prevalence of cheese and milk in Indian cooking. Have no fear in Bangalore, which has accommodated this rise in ethical eating with over 80 dining options for vegans. Some of Bangalore's favorite vegan eateries include: Carrots Restaurant, Paradigm Shift and The Higher Taste.
15. Prague
This small, medieval city in Central Europe is known for its heavy diet of meat and potatoes. But in recent years, the vegan scene in the Czech Republic has rapidly expanded. Prague now boasts about 35 vegan and vegetarian establishments and it is relatively easy to find multicultural food in the small city. Check out Maitrea, U Satla and Clear Head for some incredible vegan meals.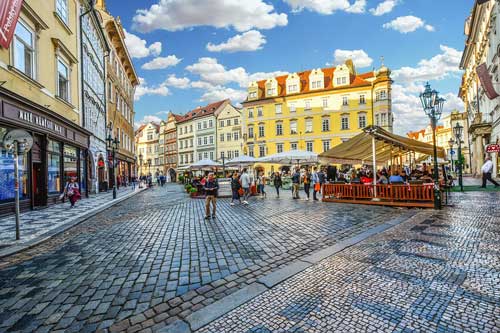 16. Austin, Texas
You may be surprised to see a city from Texas on this list- after all, Texas is known as 'cattle country' in the States. However, Austin is home to over 20 vegan eateries that include fantastic new additions in the form food trucks and stalls. For meals on wheels, check out The Vegan Yacht, BBQ Revolution and Guac N Roll. In addition, Austin's Counter Culture restaurant serves up fresh local food- meat free, but packed with flavor.
17. Honolulu
Hawaii's capital is quickly catering to a host of vegan visitors and providing eateries that serve everything from comfort food (Simple Joy) to BBQ (Downbeat Diner & Lounge) to health food (Ruffage Natural Foods) to ice cream (Banan). Our advice? Make your meal 'to-go' and eat it on one of Honolulu's famed beaches or at least somewhere you can find an ocean view!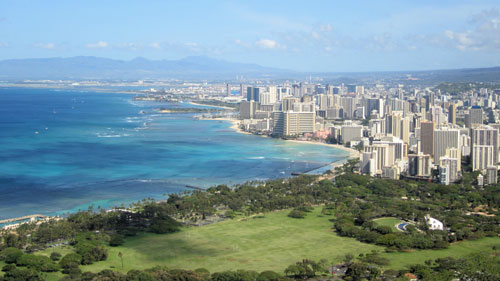 18. Tel Aviv
Because Tel Aviv boasts an impressive assortment of vegan and vegetarian restaurants (over 400!), it's one of the most welcoming places for vegans and vegetarians alike, as 5 percent of the total population of Israel eschews milk, cheese, eggs and meat. Test some of the most delicious food in the region at Zakaim, where you'll experience authentic Persian cuisine and at Nanuchka; lauded as the first ever vegan Georgian eatery.
19. Portland, Oregon
Named PETA's no. 1 vegan friendly city in 2016, Portland's plant-based food scene is the perfect fit for the quirky city, which is focused on environmental efforts and promoting sustainability. Labeled as one of the world's most livable cities, Portland boasts a multitude of vegan options. The city offers everything from vegan cheeses and meats at Vtopian Cheese Shop & Deli to meat-free BBQ at Homegrown Smoker Vegan BBQ- you're sure to find something to tempt your tastebuds.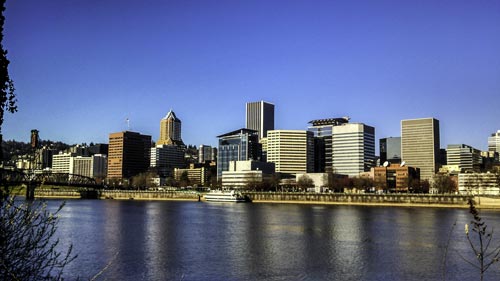 20. Chennai
Looking for an Indian city that does vegetables like no other? Look no further than Chennai, on India's eastern coast. Though roughly 50% of Indians are vegetarian, vegan food can be a bit harder to find in the country, though it is possible. Check out Eden Vegetarian and Holy Grill for tasty, filling meals. Got a special occasion? Try Chennai's Royal Vega restaurant and prepare to be amazed at just how elevated veggies can get.
21. Warsaw
Known for its meat-eating culture, Poland may not seem the obvious place for a vegan friendly city. But nestled in Warsaw are 30 vegan and vegetarian restaurants, making it an ideal location for vegans traveling through Central and Eastern Europe. Get out of the cold and try some traditional (cruelty free) Polish fare, like pierogies and crepes at Warsaw's Vege Miasto. Got a craving for cabbage? Warsaw's got it covered with the utterly delicious cabbage roll from vegan eatery, Vege Kiosk.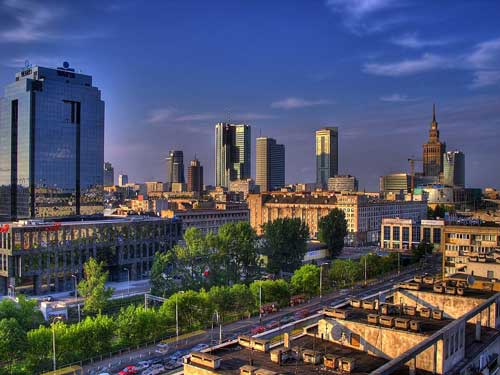 22. Vancouver
Canada scores big (again) with plant based eaters- the western, coastal city of Vancouver is making quite a splash in the vegan community. With over 30 vegan restaurants, veg lovers are sure to find an abundance of meals and treats to their liking. Notable restaurants include Acorn, which serves up an award-winning plant-based brunch and Heirloom Vegetarian, which serves upscale, yet healthy and hearty meals.